This OBD Volt Extension extends the car OBD Link Connector (DLC) to 1 meter length.
Applicable on passenger cars (12V) type-A and type-B trucks (24V) OBD2 connector.


Volt measuring range: DC 8.0 V to 33.3 V
Volt display: 3 digits red LED
12V Battery systems tolerance: +/- 0.1V
24V Battery systems tolerance: +/- 0.2V
Overall cable length: 1.0meter
Battery for LED guide lamp: 3V (CR1220)

1. Live Voltage meter on OBD Female connector
2. LED Guide Lamp on OBD Male connector.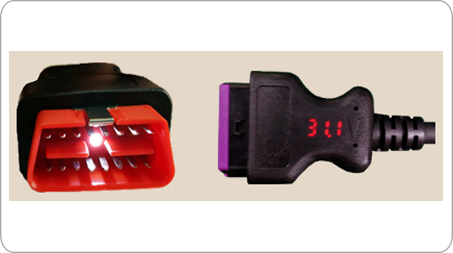 It can be used as extension for ease of voltage monitoring during scanner diagnosis and critical programming process.