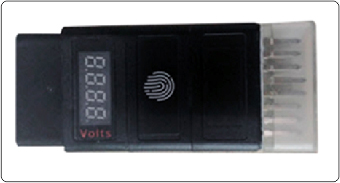 This gadget is used on commercial vehicles where its OBDII Diagnostic Link (DLC) connector has a 24Vdc output. When plugged in, this tool will convert the input of 24Vdc to 12Vdc output to power all 12Vdc devices such as Diagnostic Scanners, etc.

1. Display the actual output Voltage when plugged in
2. LED torch light for easy locating of the OBD II port in dim location.

The Voltage reading is shown here once the converter is plugged to the OBD port.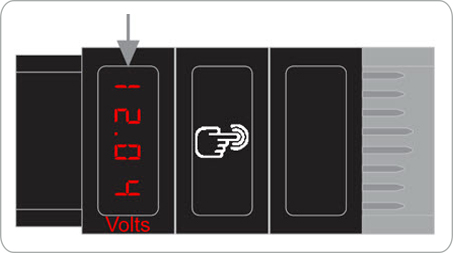 Touch here to turn on/off the LED light.